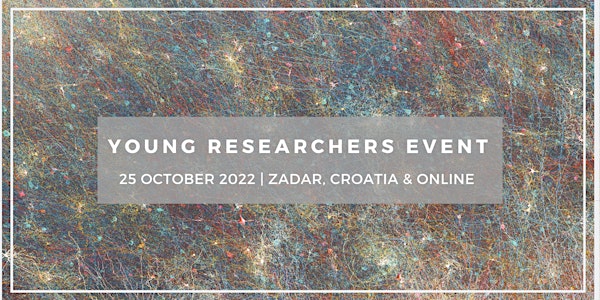 Young Researchers Event meets HIBALL
Young Researchers Event 2022 - Croatia
When and where
Location
Falkensteiner Resort Punta Skala Resort Punta Skala 23231 Petrčane Croatia
About this event
Young Researchers Event meets HIBALL: new digital tools to study the brain
HBP and EBRAINS together with the University of Zagreb, School of Medicine and HIBALL invite the entire scientific community, in particular early career researchers, to join the forthcoming "Young Researchers Event (YRE) meets HIBALL: new digital tools to study the brain", taking place on 25 October in Zadar, Croatia. During this one-day free event, participants can learn more about topics like big data analytics, human brain atlasing and computational neuroscience in interactive plenaries and hands-on workshops. The programme also offers networking opportunities for participants to exchange with peers as well as renowned experts.
More information about the event: https://www.humanbrainproject.eu/en/education-training-career/YRE2022-Croatia/
This event will take place in conjunction with the 6th BigBrain Workshop - From microstructure to functional connectomics (26–27 October, same venue). We encourage participants of the YRE to also attend the BigBrain Workshop.
Registration for the 6th BigBrain Workshop: https://events.hifis.net/event/301/