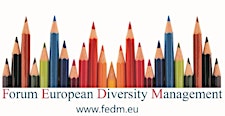 Forum European Diversity Management
The Forum European Diversity Management (www.fedm.eu) is a Non-Profit Organization headquartered in Austria.
Our main goal is to foster quality standards for Diversity Management - in Europe and worldwide.
Communicating the benefits of a diverse workforce brought us to Positive Communication, Positive Leadership and to Positive Psychology.
In 2018, FEDM became an EUPPA Certified Training Organisation, with Gabriele Sauberer, PhD, MBA, as EUPPA Certified Master Trainer in Positive Psychology.
Sorry, there are no upcoming events