About this Event
Challenge description
It is hard to find a cluster of technologies that might change our societies more in the coming decades than artificial intelligence. In the past two years, more than 20 countries and several international fora, including the UN, EU, G7, and OECD, have produced strategies, principles, and guidelines on the ethical development and governance of AI. While practically all of them stress the importance of "inclusion," "multi-stakeholder cooperation," and "participation" to ensure beneficial outcomes for people and the planet, only few explain what it means in practice or offer concrete solutions to do so.
To respond to this gap, the swissnex Network, foraus , and AI Commons are launching the initiative "Towards an Inclusive Future in AI" as part of the AI for Good Global Summit in Geneva on May 28-31, 2019. Using foraus' Policy Kitchen crowdsourcing methodology, we aim to collect ideas for initiatives, models, and policies fostering the inclusion of diverse voices and minds in AI. We will explore the research, development, and governance aspects of AI, as all are crucial to realize the principle of inclusion in practice.
The project consists of a global series of workshops conducted at various locations of the swissnex Network and the Open Think Tank Network, culminating in a synthesis session at the AI for Good Global Summit in Geneva. All the ideas coming out of the individual workshops will be published on the Policy Kitchen platform. These proposals will be reviewed by an advisory board and presented in a final publication as well as to decision makers at various national and multilateral bodies, including the AI for Good Global Summit and AI Commons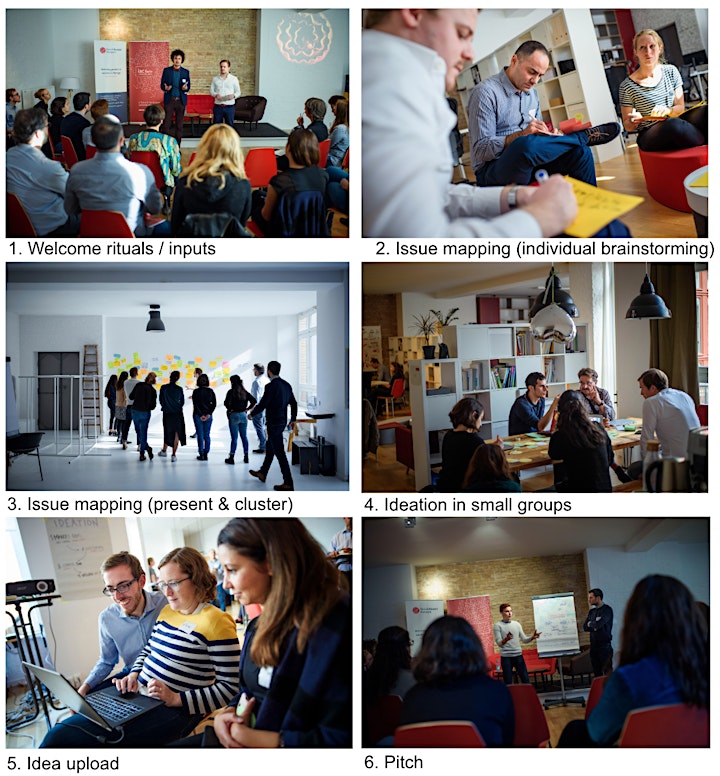 More information:
Workshop participants: We are targeting a broad diversity of doers, makers, thinkers actively involved in or affected by AI. These could include AI scientists, policymakers, entrepreneurs, creatives, social scientists, technology lawyers, student or consumer groups, and so on. We are interested in people who may not necessarily be included in high-level debates on AI, but are actually the ones driving the field forward.
Ideas around inclusion: We intentionally avoid defining the term "inclusion" and leave it open to interpretation in different contexts and cultures. It can be understood as including a diversity of perspectives, genders, geographies, technologies, uses, business models, and so on. We are interested in collecting all kinds of ideas to make AI inclusive, from hyperlocal to international initiatives, from research to policy, and from something completely new to building on an existing framework. There is no right and wrong and this initiative intends to explore "inclusion" through various perspectives.
Photo: The people in these photographs do not exist — they were generated by a Generative Adversarial Network (GAN), a machine learning process for generating images, in this case, human faces.
Partnerships
Core partners
foraus - Swiss Forum on Foreign Policy
swissnex Network
AI Commons
Confirmed event partners
swissnex Network
swissnex is the Swiss global network connecting the dots in education, research, and innovation. Our mission is to support the outreach and active engagement of our partners in the international exchange of knowledge, ideas, and talent. The five main swissnex locations and their outposts are established in the world's most innovative hubs. Together with around twenty Science and Technology Offices (STO) and Counselors (STC) based in Swiss Embassies, they contribute to strengthen Switzerland's profile as a world-leading innovation hotspot. The swissnex Network is an initiative of the State Secretariat for Education, Research and Innovation (SERI) and is part of the Confederation's network abroad managed by the Federal Department of Foreign Affairs (FDFA). The activities of the swissnex Network are based on a collaborative approach, relying on public and private partnerships and funding.
foraus & ponto (both members of the Open Think Tank Network)
foraus (Swiss Forum on Foreign Policy) and Ponto (Ponto - Grassroots Think Tank for European and Foreign Policy) are generating independent, high quality recommendations for foreign policy decision makers and the public, thereby bridging the gap between academia and politics. Their non-partisan approach aims to promote an open dialogue and informed decision-making on all aspects of Swiss/Austrian foreign policy. Both of them are a grassroots organization. Their success as a think tank are based on its members' voluntary commitment.
AI Commons
AI Commons connects problem owners with the community of solvers to collectively create solutions with AI. We will take as inspiration the collaboration framework developed by AI Commons to address major global challenges.
Contact
Kaan Aksu, Ponto - Project Manager (kaan.aksu@pontothinktank.org)
Jonas Nakonz, Policy Kitchen - Project Manager (jonas.nakonz@foraus.ch)